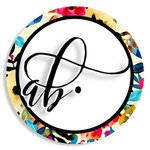 Alexander BLOOMS
Floral artworks by Michelle Alexander
HELLO!
Welcome to my land of floral artisan lifestyle products.
Here you will find a collection of my painting and illustrative jumbles.
I'm a freelance artist, designer and nature photographer from Australia.
Inspired by the beauty of flowers, my work is influenced by #livingfloral
Project collaborations welcome [ hello@alexanderblooms.com ]
• My artworks are also available for instant download •
→ https://behance.net/michellealexander
© 2019 | All rights reserved.
Read more