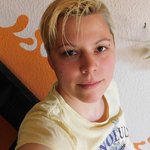 Andulino
Hello Everyone!
My name is Andulino and I'm from Hungary. I have been making marquetry for 12 years. This is my main profile. You can order from me portraits, landscapes or fantasy images. You can be sure that I'll do it in marquetry. I love my job and I couldn't imagine anything else to do.
If I catched your interest you could look around in my gallery and you can follow in my facebook: https://www.facebook.com/andulinoART?ref=aymt_homepage_panel
If you want to order a custom image, just write me an email and we will discuss the details.
Thank you for your attention! Have a nice day! :)
Read more