Bed & Bath
Make your home uniquely you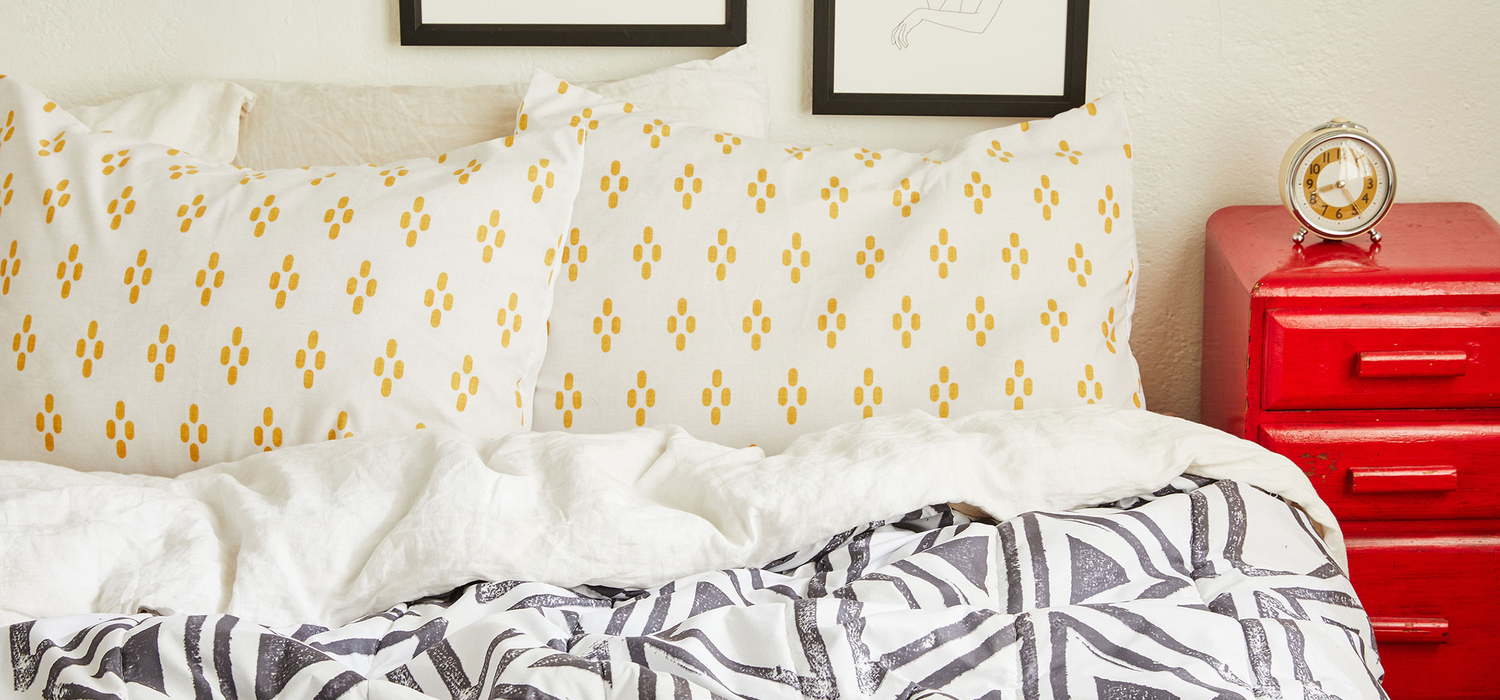 Bed & Bath
Make your home uniquely you
Shop Bed & Bath Categories
Get Inspired with Bed & Bath Collections
Take your bed from tired to trendy with this collection of instant bedding upgrades. It's the smallest design changes that can make the biggest difference.
Shop the Collection
This collection is the perfect blend of both serene color and interesting pattern. Featuring tans, ochres, greys and teals—these designs blend natural patterns for a look that's somehow both confident and subtle.
Shop the Collection
Rethink your bathroom's look with eye-catching designs to suit every taste. The bathroom is often overlooked, but is usually the first things guests notice when decorated correctly.
Shop the Collection
Featured Bed & Bath Products
Trending Bed & Bath Products
From the Society6 Blog
Society6 bedding and bath can take your home to a stylish new level. Great bedding and bath make the foundation of any home's decor by showing off your personality and style in the rooms that feel most personal to you. Match your exact taste with designs from independent artists in every style, color and design you could imagine. Start by upgrading your bed with our pillowy comforters, duvet covers and pillow shams. Then turn your attention to the bathroom with soft bath mats, plush hand towels and bath towels and unique shower curtains to pull it all together. Make it a look by pulling in our impressive array of wall art to complement your favorite pieces and establish a decor style that reflects your taste. With every purchase supporting the artists who designed them, feel good knowing that you're supporting creativity across the world.