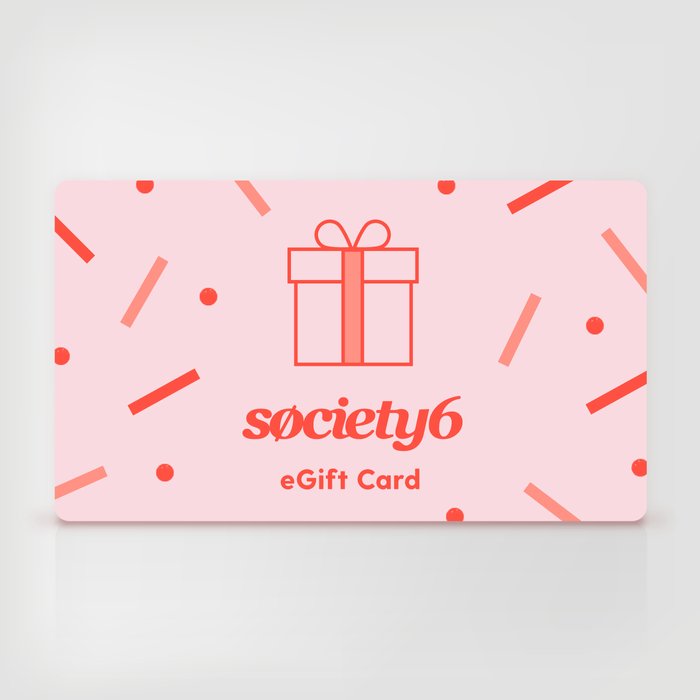 Name, Email, and Message are required fields.
About Society6 Gift Card
Give ALL the gifts — or at least the option of all the gifts. Our email gift "cards" are perfect for the person who loves art but hasn't said what kind of art. Redeemable online and delivered via email immediately upon payment, they're an easy way to guarantee someone gets exactly what they want.
For further terms and conditions, click here.